About us
NEWS
"There's some good news at last"
Kath Bright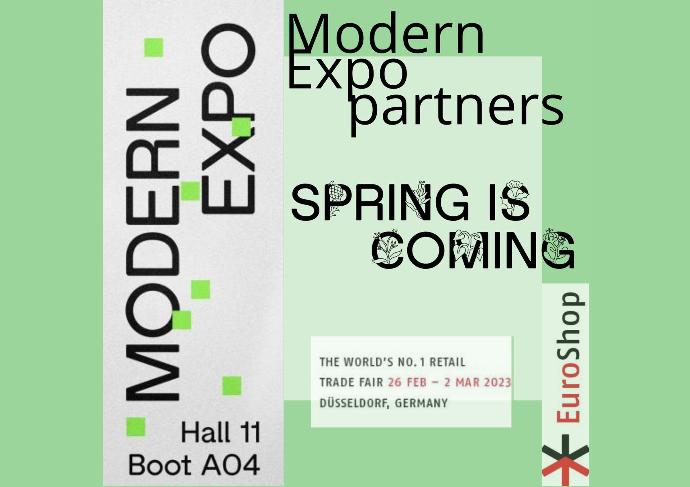 EUROSHOP 2023
WAUTERS NV and the MODERN EXPO team is very inspired by our participation in EuroShop – The World´s No. 1 Retail Trade Fair 2023!
We are preparing a lot of interesting, inspiring, unique, impressive, and useful information for you! Whereas, Modern Expo 's pavilion, called SPRING IS COMING ... We guarantee: You will be amazed!
Discover